CREATIVE EIGHT
8 Questions with Jill D. Lefkowitz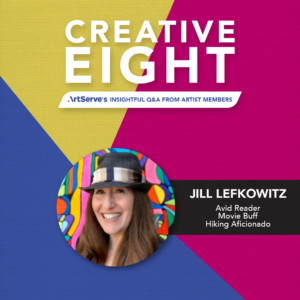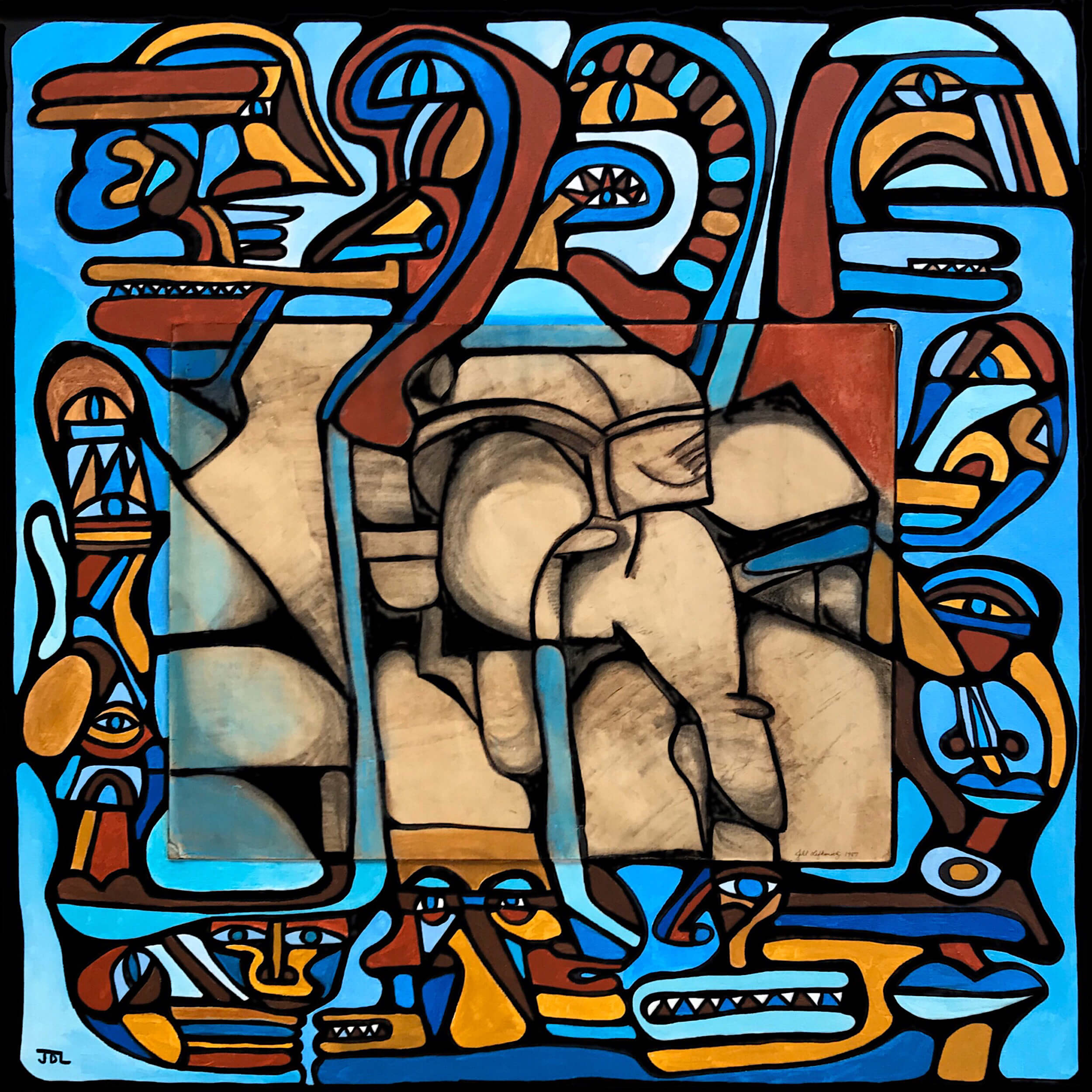 1. What situation or person motivated you to pursue art?
I was motivated to paint and draw by watching my Uncle Sol sculpt. He was a brilliant sculptor and had one of his sculptures exhibited at the Whitney Museum in New York. My parents would bring my siblings and I to the world class museums and galleries in Manhattan and Brooklyn. After every visit, I would sit down and draw. I fortunately had parents who supported my love of art throughout my life.
2. From where do you draw your inspiration to create art?
My drawings are completely spontaneous. I never know what I will draw before I start a painting. They are inspired by combining ancient and present day cultures and societies. It doesn't matter if I paint on canvas, paper, barrels, liquor bottles, guitars or any three-dimensional objects. The images are never pre-planned. After the drawing is completed, I decide what color palette to use, or use the color palette commissioned by my clients.
3. What emotion are you trying to create for your audience through your art?
I hope that my work projects love, joy, happiness and inclusivity within the universe of my two and three-dimensional canvases.
4. Does an artist have an obligation to make a statement with their art?
I don't feel that an artist has an obligation to make a statement with their art because art can be so many things and creativity should never be repressed but expressed however the artist deems it to be.
5. Was there ever a time when giving up was the right thing to do?
I have never given up on my painting. Although, I did take a short sabbatical when my son was born to take time to be with him. The only way I would ever have given up painting was if I didn't enjoy it. And I always enjoy painting and creating art.
6. Is there something in your past career that would surprise people?
I have two careers. I am both a makeup artist for TV and film, and a fine artist. This always surprises people because they do not know that I am a huge part of two communities.
7. What do you see as the most important attributes of a successful artist?
The most important attributes of a successful artist are being grateful, professional and supporting other artist's work. You must make sure that you give 100% of yourself every day to your business and your community.
8. What is the most valuable life lesson you learned from creating art?
The most valuable life lesson I learned from creating art is that Art can change people's perspectives on politics, religion, race, love and community. Art is one aspect that makes us human.
ARTIST CONTACT
www.jillcreatesart.com
www.facebook.com/jdlefkowitz
Instagram: @jill.d.lefkowitz