CREATIVE EIGHT
8 Questions with Cindy-Ann Boisson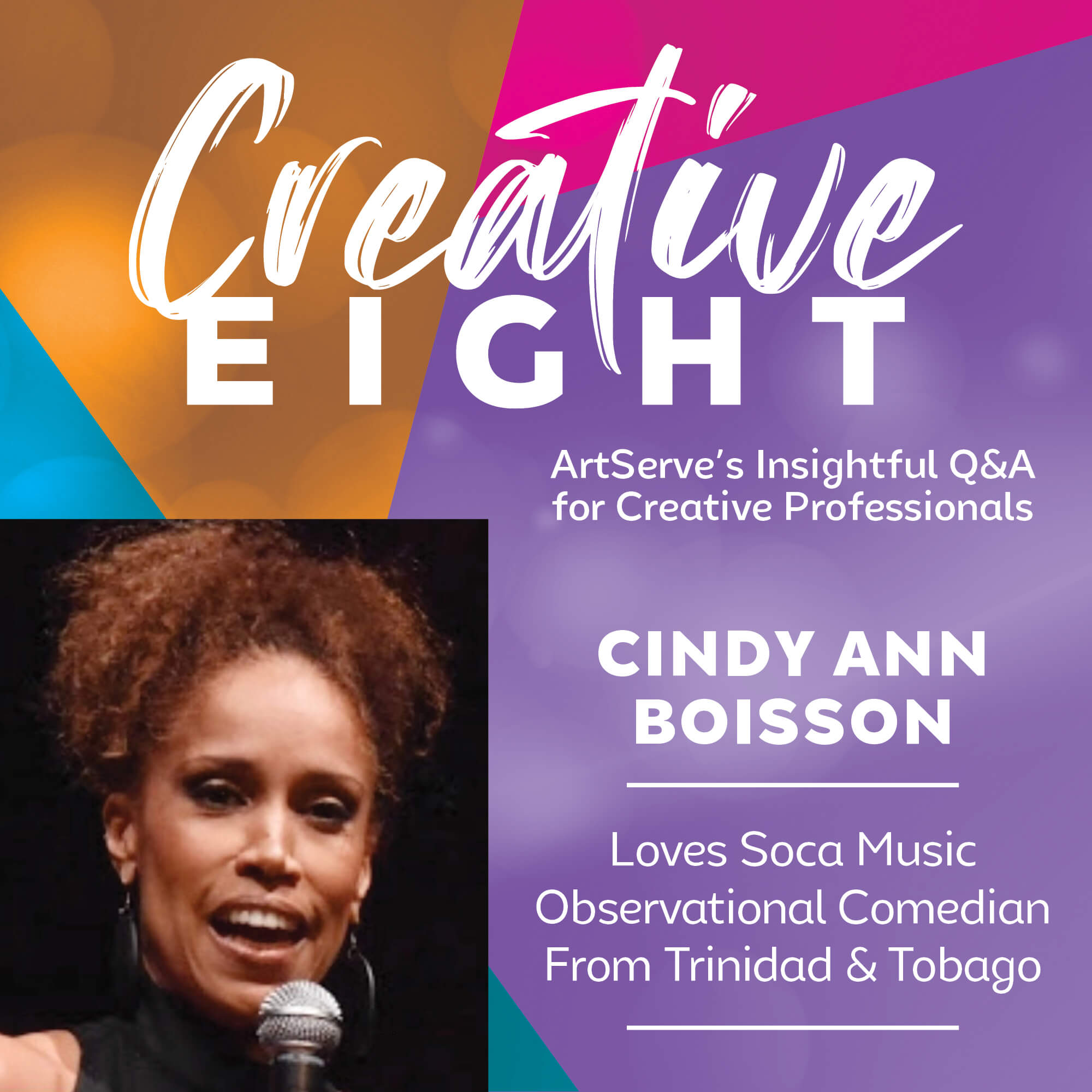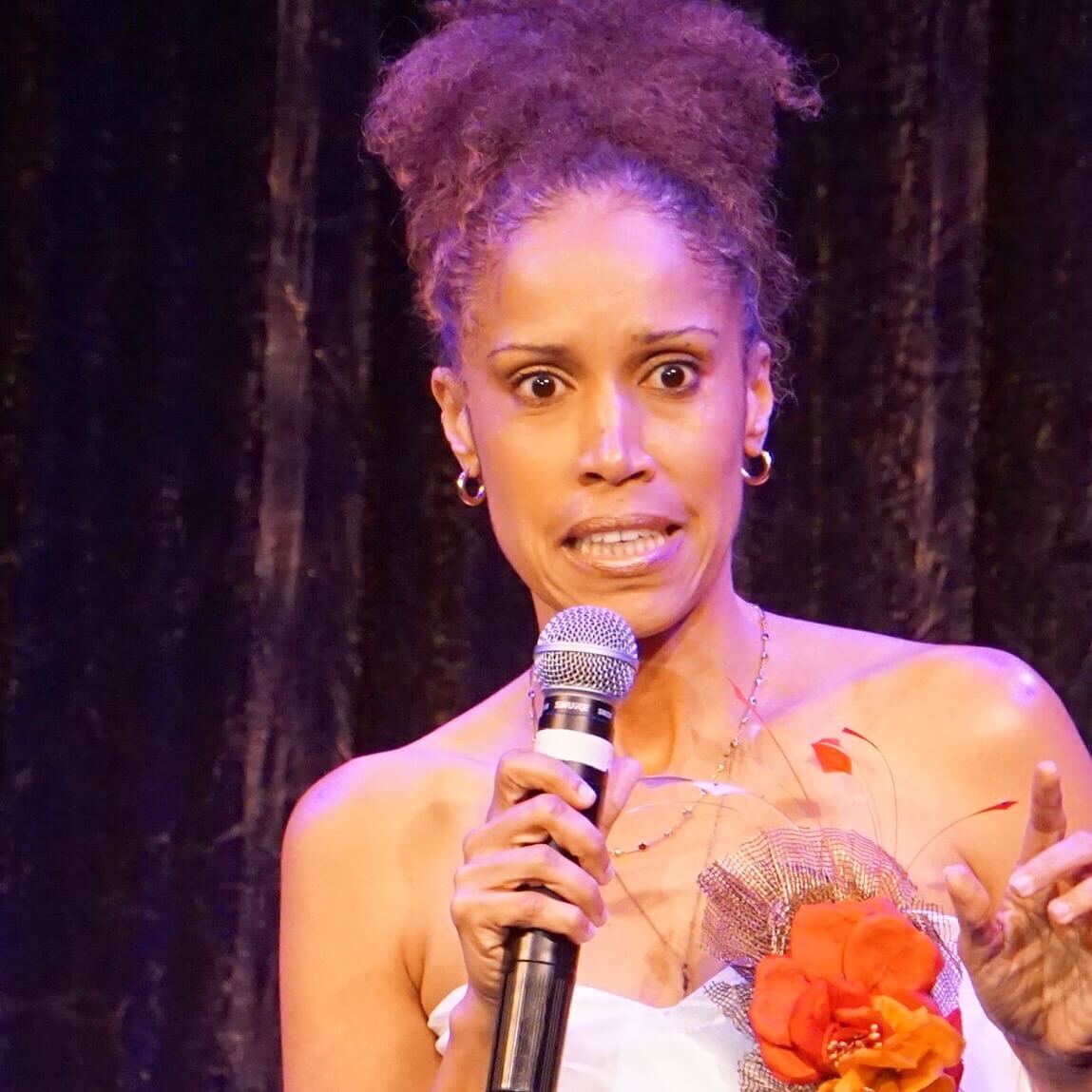 1. What situation or person motivated you to become a comedian?
I've always wanted to try standup comedy. Growing up I remember watching Sinbad and Eddie Murphy and thinking that must be so much fun. Back then I dare not tell my parents I wanted to do comedy: Not George Boisson and Jane Frances Boisson's daughter! It was never my intention but, as I matured (and I used the term 'matured' loosely) it was almost like I was expected to hold court everywhere I went: The hairdressing salon, the swimming pool, the office. People would always tell me I belong on a stage. Whenever I visited the United States, I would go to comedy clubs and imagine myself on stage. Once I moved to the Florida, and my son left for college, I was determined to try it. You know, I didn't think being a comedian required so much structure and work! It's all worth it though. It just takes one person to tell me I made them forget their problems and I'm inspired to keep keeping on!
2. From where do you draw your inspiration to write your routine?
My life is a routine! It's like I am a comedy magnet! I am also extremely observant and see the funny is everything. EVERYTHING! Also, moving to the US as an adult has provided me with so much material that I felt the world needed to hear.
3. What was your first time on stage like?
Oh boy! My first time on stage was at the Improv Comedy Club at the Hard Rock Hotel. It was the graduating night of my comedy workshop class. There were about 15 of us graduating that night and our friends and family came out to support. As we were about to start, the teacher indicated that I would close the show. Oh. Emmm. Geee. I sat in the green room trying to settle the words that were wrangling in the pit of my stomach. I honestly do not remember too much; I was so terrified but also so excited. It's difficult to put into words what I felt in that moment. Joy? Maybe joy. Definitely relieved that my shaky legs didn't let out!!! Were you hooked immediately? Oh yes, immediately! I wanted to keep doing it all the time. I still feel that way. I am in love with the art of comedy.
4. Was there ever a time when giving up was the right thing to do?
Yes. After I lost my dad, I didn't imagine I could ever smile again, much less laugh or make others laugh. Giving up felt like the only thing to do and I did. I stayed away for close to a year. My friends and family wouldn't let up! It's tough to give up when you are surrounded by a tribe of the BESS people! The love and encouragement and *bouf (scolding) was the force I needed to get back on stage. I am so thankful they never gave up on me.
5. Is there something in your past career that would surprise people?
I don't think so. Before getting into comedy, I was an Executive Assistant for many years. Actually, I think people are quite taken aback by how organized I am. I will think a plan to death then revive it!
6. What do you see as the most important attributes of a successful comedian?
Commitment, perseverance, resilience, honesty, trusting yourself and very thick skin! Our routine essentially is an altered version of our real lives and I cannot imagine riffing off on something that's not true to you.
7. What is the most valuable life lesson you learned from being a comedian?
Ahhh so many life lessons. I think the most important lesson I've learned is that most people are afraid to be honest about their thoughts; that's really the attraction to comedy. People connect easily because they identity with what's being said. Comedy made me comfortable with being uncomfortable. Also, I learned that way too many people do not know the difference between Trinidad and Tobago and Jamaica.
8. What is the legacy you want to leave behind?
It's interesting that you think I plan on leaving (laughs). That's the thing, I don't think about what I want to leave behind. I don't want to get too caught up in all of that. It's not like I'll have a say you know. Like "No, No, that's not what I wanted my legacy to be." I want to do my best and help as many as I can along the way.
ARTIST CONTACT
www.cindyannjane.com
Facebook
Instagram
Twitter
754-281-2632