CREATIVE EIGHT
8 Questions with Harriet Silverstein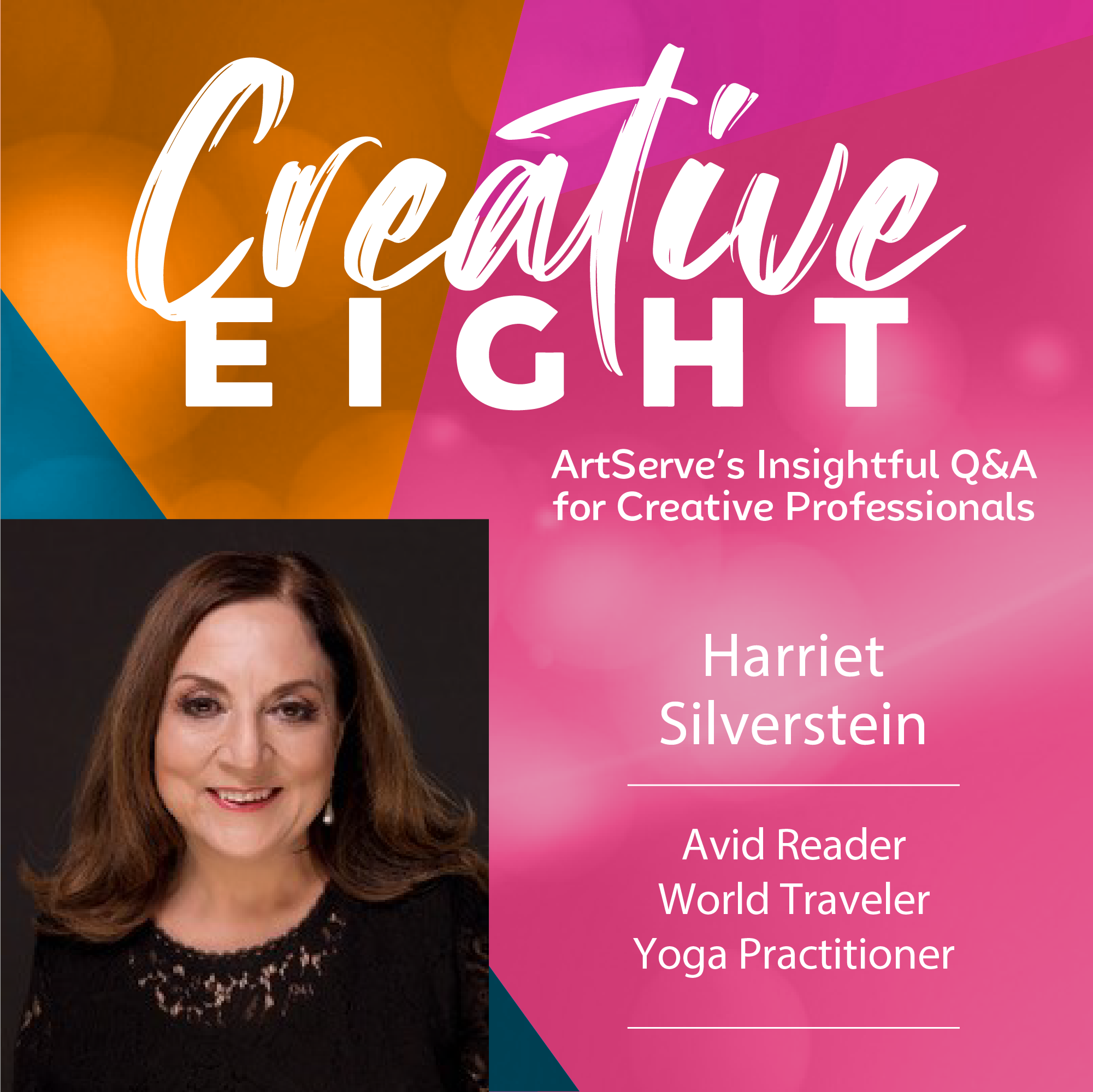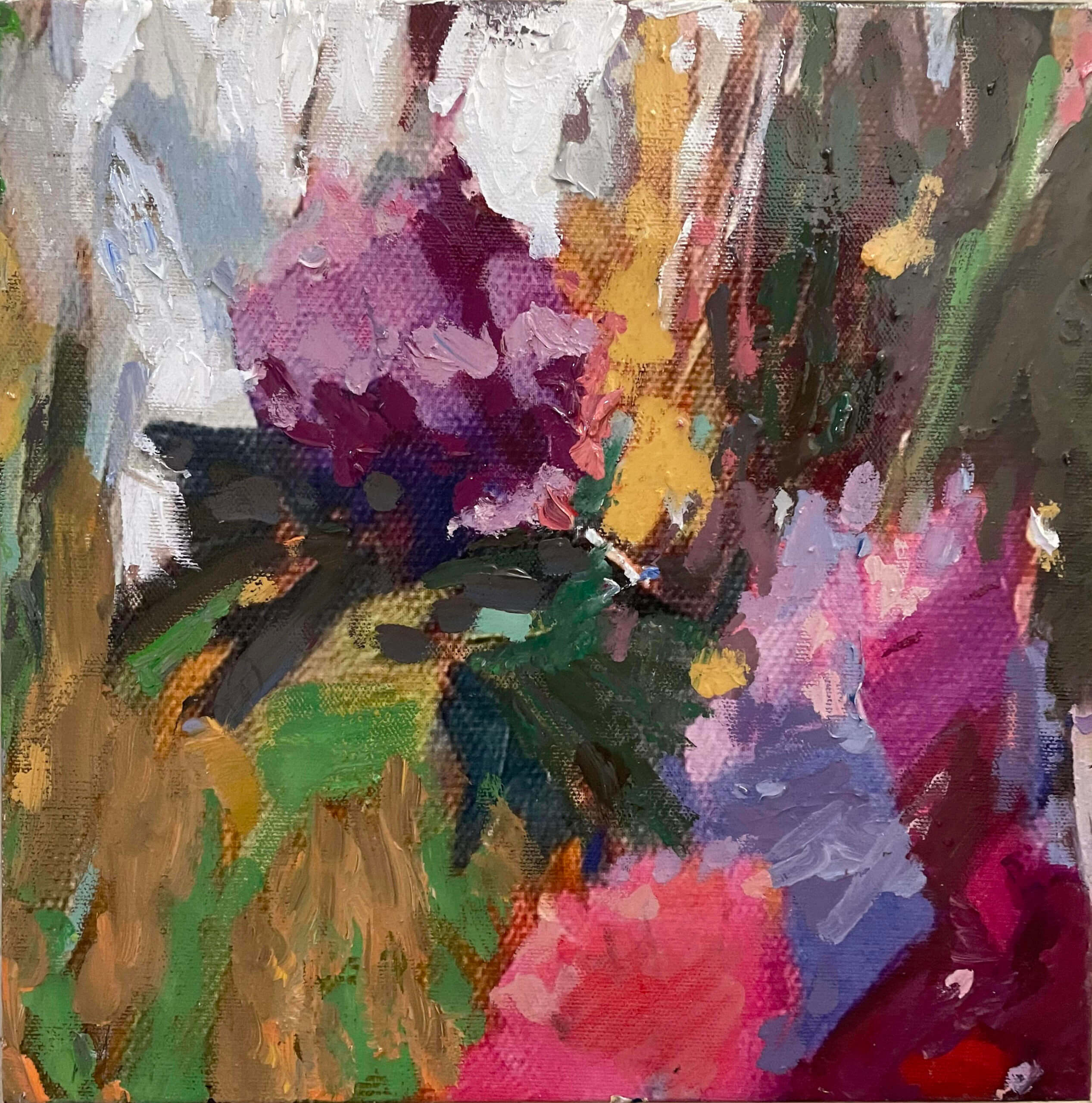 1. What situation or person motivated you to pursue art?
I've been lucky to have a number of amazing mentors, but would say the top ones were my parents and Professor Hugh Townley at Brown University. My parents were both completing PhD's in Finance while I was growing up and taught by example – if you really want to accomplish something, you can do it. They were also collectors of fine and decorative art, so they instilled real love and respect for visual art. They actively encouraged me in every way possible.
2. From where do you draw your inspiration to create art?
I am inspired by natural color and light, in the ways they define organic form, texture and color. The illuminating light of South Florida, with its brilliant brightness and deep dark lushness in its shadows, is especially inspiring to me. I love building layers of juicy color in paint or pastel, scraping back, then adding more pools of color. My work provides the viewer with a strong graphic from a distance, but up close, they are rewarded with intricate layers of color and line.
Most of my work has a big autobiographical component. My subjects belong many times to my immediate environment, my nearest reality, largely due to my belief that it is not necessary to go too far to find the universal in everyday things. I would define my work as a continuous searching that continually surprises me. I'm a little obsessed about reaching some way to represent things and matter satisfactorily and definitively.
3. What emotion are you trying to create for your audience through your art?
My goal is to create feelings of energy, spontaneity, and the joyful process of creation for the viewer. Integrating traditional and non-traditional approaches engages the viewer in visual, sensory, corporeal, and cerebral levels of cognition.
4. Does an artist have an obligation to make a statement with their art?
I believe that an artist is obligated to make a statement with their art, and is completely free to define that statement. For me, joy of visual experience can be a statement as can any worthy political and social cause, such as ocean conservation. I love the challenge of combining both – creating a stimulating visual work of art with significant artistic and social perspectives. Ideally, I create art that draws you in on multiple simultaneous levels of cognition as it informs you about the phenomenal presence of light and nature.
5. Was there ever a time when giving up was the right thing to do?
I gave up doubting myself as an artist and it was amazingly liberating. When I gave up thinking of myself exclusively as a painter, I gave myself complete freedom to open my creative thinking.
6. Is there something in your past career that would surprise people?
When I was in New York City, before coming to Florida, I had a commission to make all of the art for a 10,000 square foot restaurant on the ground level of 101 Park Avenue across the street from Grand Central Station. I created over 65 works for this restaurant.
7. What do you see as the most important attributes of a successful artist?
I believe that an open mind, rigorously persistent effort, and the ability to communicate verbally and compositionally are the most important qualities for an artist. An open mind is essential to learn, develop, accept challenges, consider options and learn from Everything. Rigorous persistence is like breathing, nothing happens without it. Strong verbal and written communication skills are vital. Artists are required to speak and write about themselves at every career stage. Embrace this and enjoy it!
8. What is the most valuable life lesson you learned from creating art?
Trust yourself. You already know who you are, you have to be confident in that awareness.
ARTIST CONTACT
artist@harrietsilverstein.com
www.harrietsilverstein.com
INSTAGRAM
FACEBOOK
954.675.0547